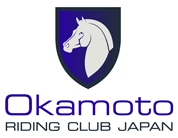 Visitor's Fee's
Come and join us for a special ride, enjoy an extended lesson for only 12,000 Yen for adults and 8,000 for children.
Visitors can ride three times at this introductory price.
Club Membership
Full Membership: Please contact us
Regular Membership 300,000 Yen
One Year Membership 100,000 Yen
Three Month Membership 50,000 Yen (one time trial)
Monthly Fee 15,000 Yen per month (all members)
Riding fee is 8,000 Yen per lesson or 12,000-15,000 per day depending on experience.
Please come and discuss which membership is right for you.