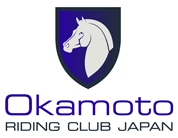 About Us
We are a friendly English and Japanese speaking horse riding club in Japan. We are located near Gotemba Premium Outlets just a few minutes drive from the Tomei Expressway at Fuji. Our horses are well trained and we offer European style riding.
Services
The club caters for all disciplines including dressage and jumping. Lessons are 45 minutes and we have a clubhouse and an arena waiting area for visitors. We have both adult and child riders, advanced and beginner. Enjoy horse riding just an hour away from Tokyo at the foot of Mount Fuji.
Access
Gotemba IC (expressway exit) is just a few minutes away and is serviced every 30 minutes by the Odakyu Bus line from Shinjuku / Shibuya. We are also very close to Gotemba Station. The journey from Tokyo is around an hour. Contact us and we will be glad to pick you up from Gotemba IC.
Learning to ride
We offer tailored riding lessons for complete beginners (adult and children) or those who have ridden before but want to brush up on their skills. All our trainers are certified riding instructors who will take your safety and your experience into consideration.
For the Love of Horses Tour
Are you an animal lover yearning to get out of the city? Do you enjoy bonding with gentle creatures in a beautiful setting? Are you craving fresh air, lush green forest, and fun with a
Mt Fuji view? You're in luck! Even if you have a limited schedule, Okamoto Riding Club Japan can provide an amazing horseback riding experience!

Even as a beginner, you will experience a riding adventure from start to finish. Your bonding experience begins as you help your horse prepare for the ride. Okamoto horses, selected
from the finest breeders worldwide, have a stellar reputation for calm temperaments, smooth riding abilities, and willingness to bond with humans. After the excursion at the foot of
majestic Mt Fuji, you can feed, groom, and hug your horse as much as you want. Upon transport back to the city, you will feel transformed, rejuvenated, and refreshed.

Your photos and videos will make your friends and family jealous! Click here for details:
Instuctor Profile: Masami Okamoto
Masami's teaching has evolved from his wide equestrian experiance. Over the years he has carved out his indisputable place in the world of Three-Day Eventing.
Representing Japan in international competitions, also riding the biggest competitions with the USA, at the Rolex Kentucky CCI***, World Equestrian Games CCI*** and placed in the top 40 World ranking among competitors before the 2000 Olympics.
Early in his career, Masami trained under two of the most famous equestrians in the world including David O'Connor Olympic gold medalist and the President of the US Equestrian Federation, and Andrew Hoy, who is a 3 times Olympic gold medalist. As well as competition work, Masami has hosted clinics in several countries around the world.